Ford and Volkswagen want to be friends. Specifically, they want to be the kind of friends that develop and build commercial vehicles together. The two automakers aren't rushing into anything, however. They have announced a "potential alliance" that does not include either company taking an ownership stake in the other.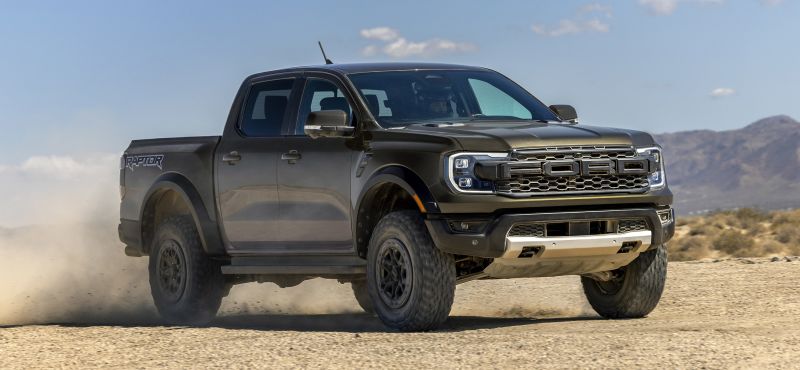 The move takes place against a background of uncertain and aggressive trade talk on the part of the Trump administration, which could significantly affect vehicle imports. Already, there is a 25 percent duty on all trucks and vans imported into the United States—the so-called "chicken tax," which dates back to the Johnson administration. That alone has kept Volkswagen's Commercial Vehicles division from dipping a toe into the U.S. market.
Both manufacturers currently have a full lineup of vans and pickups. VW now sells 38 variants of vans and pickups in cargo, passenger, and chassis-cab form. Ford has 42, excluding the F-150, which the automaker doesn't market in its commercial lineup. Any combined offering, therefore, would likely be for next-generation models.
The compact Ford Transit Connect and VW Caddy may be one homogenous pair to share an assembly line. At the same time, the long-wheelbase Ford Transit and VW Crafter (along with their chassis-cab versions) and the shorter Transit and VW Transporter could combine forces. Volkswagen's last American foray into vans was the Routan, a rebadged Chrysler Town & Country minivan, which ceased production in 2012.
In the companies' joint statement, Ford's Jim Farley dropped the phrase "and much more," which raised some tantalizing prospects. What about the next-gen VW Amarok pickup sharing its platform with the new Ford Ranger? Volkswagen rolled out the Tanoak pickup concept at the New York auto show, indicating an interest in adding a pickup to its U.S. lineup. And, of course, we'd love to see the California camper van in California (as well as the other 49 states).
10 Reasons Why Volkswagen Could—and Should—Build the Tanoak Pickup Truck Concept
2018 Volkswagen California: First Drive Review
2019 Ford Ranger: Full Coverage
The possibilities are intriguing, but building a relationship can be fragile. Ford and VW execs with long memories might recall the companies' last major partnership, Autolatina, a Ford-VW joint-venture plant that built cars for Brazil and Argentina when those governments banned imported cars during the late 1980s. Relations eventually soured so that a six-foot-high fence went up, with barbed wire dividing the facility in two. Maybe it's good that Ford and VW are taking it slow this time.